Director's Message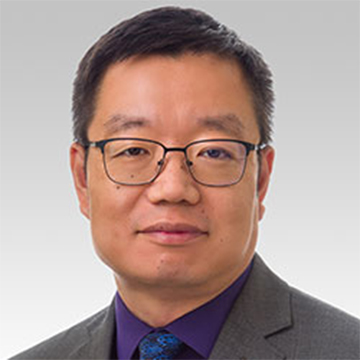 Welcome to NUSeq, Northwestern University's core facility dedicated to genomics technologies. NUSeq provides genome/exome/transcriptome sequencing, sequencing data informatics and an array of other genome/DNA technologies and associated informatics services to scientists at Northwestern, affiliated institutions and external academic and commercial organizations.
Northwestern has a long history of building genomics research infrastructure through the Center for Genetic Medicine (CGM). In 2015, to better meet the surging needs for next-generation sequencing (NGS) at Northwestern, CGM created NUSeq by merging two highly related cores on genomics and bioinformatics to provide in-house, state-of-the-art NGS capabilities, with fully integrated bioinformatics support. Thanks to the NUSeq team and institutional support, after three years I am happy to report that NUSeq has grown significantly, not only in terms of expertise and instrumentation, but more importantly, the size of our user base and the trillions of DNA bases we have sequenced and analyzed.
In the process of our growth, I am particularly proud of the speed with which the core keeps pace with new, emerging technologies. For example, we started single cell RNA-seq shortly after our establishment, first using manual prep, then adding the high-throughput option for profiling thousands of individual cells. NUSeq will continue to evolve as the landscape of genome research evolves, provide state-of-the-art genomics technology platforms and develop new ones to support Northwestern biomedical research toward future generations of discoveries.
Visiting this website is a great step toward getting to know NUSeq and taking advantage of our technologies. I encourage you to connect with the NUSeq team and visit our facility to learn how we can meet your specific project needs.