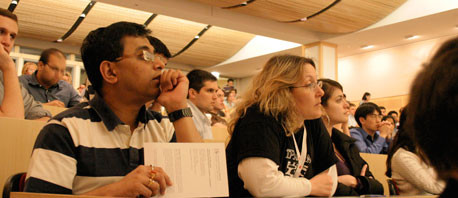 The Center for Genetic Medicine supports the educational mission of Northwestern University Feinberg School of Medicine through our education programs, lecture series, and outreach initiatives. We are committed to making advances in genetics research accessible to researchers, physicians, and the public.
Academic Programs and Opportunities
The center offers academic programs, special events, and enrichment opportunities for students and faculty.
Public Education
The Center for Genetic Medicine looks to share our knowledge and showcase interesting ideas and discoveries. Learn about our public education series and programs via the links below.