The NUSeq Core facility provides full next-gen sequencing (NGS) capability to Northwestern University. The core brings together in-house NGS data generation and bioinformatics support in a single integrated operation. As the only Northwestern core facility dedicated to NGS, NUSeq serves scientists on both the Chicago and Evanston campuses, as well as those at external academic and commercial organizations.
Service Update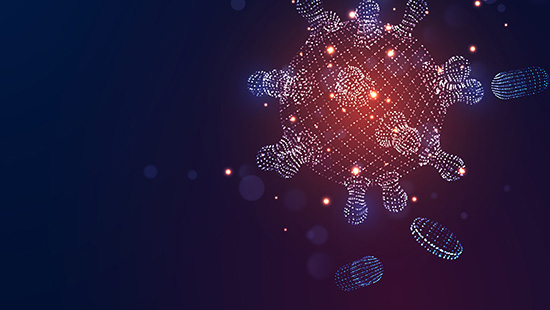 The NUSeq lab is fully operational. We implementated a new sample submission procedure due to COVID-19. Project consultation is provided remotely via phone or virtual meeting platforms. The NUSeq bioinformatics team is working remotely. Please contact Matthew Schipma, PhD, for bioinformatics needs.
Revised sample submission procedure due to COVID-19
A sample receiving area has been set up in the "foyer" area of Tarry 2-770. Please leave samples on the lab bench on ice, or in the refrigerator under the lab bench. Order form(s) with contact information should be left on the bench. Please notify us of sample drop-off via email to nuseq@northwestern.edu.
Core Facilities Service Excellence Award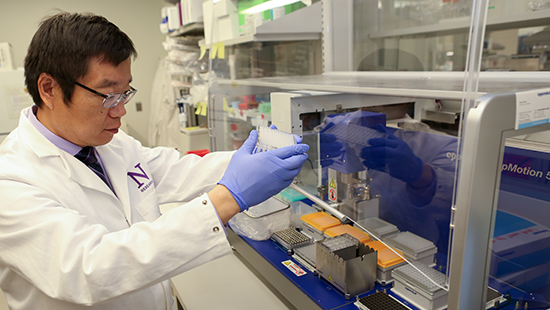 NUSeq is a recipient of the Office for Research Core Facilities 2020 Service Excellence Award.
The award recognizes cores that broadly excel in governance, resource management, innovation and outreach. To receive the award, a core has to be rated as Outstanding or Excellent in at least six of the eight categories that Core Facilities Administration uses to evaluate cores, including Administration, Research and Technical Staff, Resource Management, Customer Base & Satisfaction, Customer Publications and Grants, Educational & Outreach Activities, Communication of Services, and Self-Assessment.
Get Started
How to Order
Before initiating a project, it is advisable to consult with NUSeq on your specific project needs and request a quote on the associated cost. For general information, visit the links below.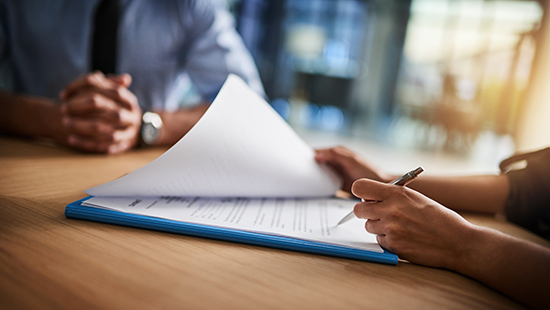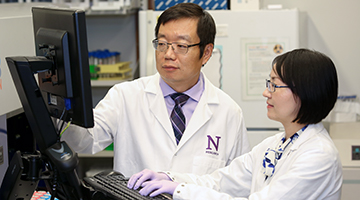 Cell Line Authentication
Cell lines are authenticated, or tracked during cell passaging, using the STR profiling method.
Learn More
Digital Droplet PCR and qPCR (Equipment Use)
Bio-Rad QX200 ddPCR and Thermo Fisher QuantStudio 7 Flex qPCR systems are provided for walk-in use.
Learn More