State-of-the-art equipment, the latest technologies and expert technical advice are available to scientists at Northwestern and other institutions in the Chicago metropolitan area through the Center for Genetic Medicine's core facilities.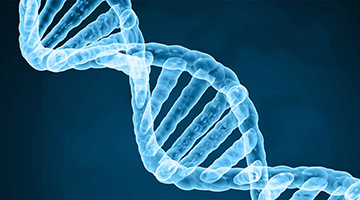 Genomics Compute Cluster
Northwestern's genomics community have access to over 4,000 cores on Quest's Genomics Compute Cluster to foster and empower computational genomics research.
Learn More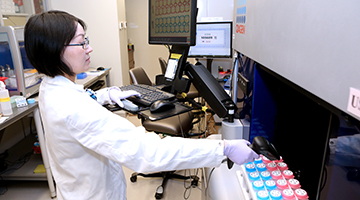 NUSeq Core Facility
Find a wide range of sequencing, genotyping and gene expression profiling and access advanced equipment and bioinformatics analysis.
Learn More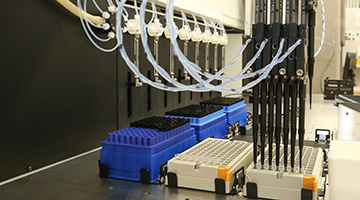 The NUgene Project
Let the NUgene Project assist with your genomic research by collecting DNA samples and associated health information on Northwestern Medicine patients.
Learn More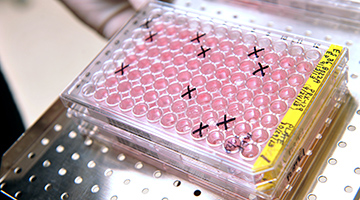 Transgenic and Targeted Mutagenesis Laboratory
Services include generation of transgenic mice, gene targeting of ES cells, ES cell microinjection into blastocysts, cryopreservation and cryorecovery of mouse embryos and rederivation of pathogen-free mouse strains.
Learn More