Research Study
The Center for Genetic Medicine is conducting the Screening for Coronavirus Antibodies in Neighborhoods (SCAN) research study. The purpose of the SCAN Study is to find out how many people in specific areas have been exposed to SARS-CoV-2 (also known as coronavirus or COVID-19) and developed antibodies to the virus. The SCAN Study will also help researchers learn if these antibodies protect people against re-infection.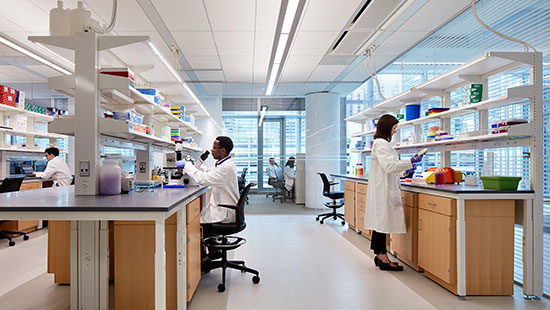 Research Programs
Our scientists conduct a number of federally funded research projects and spearhead initiatives that explore a variety of areas of genetics.
Research Topics
Center for Genetic Medicine members use genetics and molecular genetic approaches to understand biological processes for a diverse range of practical and clinical applications. Browse these research topics and the faculty related to them to learn more.
SEE RESEARCH TOPICS